---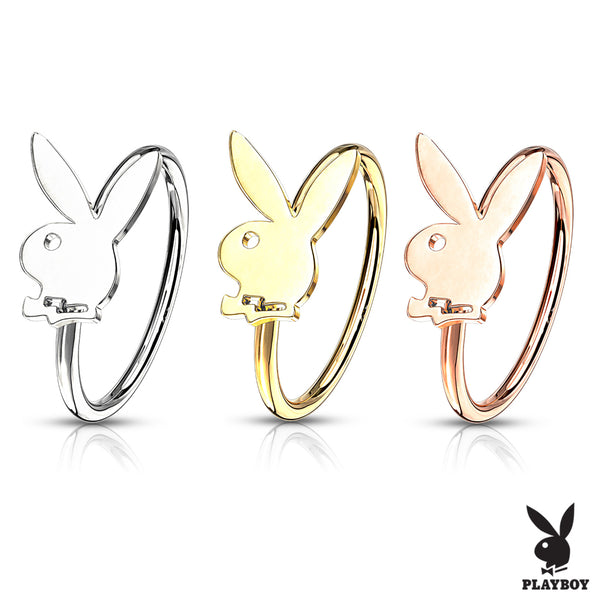 Playboy Bunny Bendable Nose Hoop
$12.99
Playboy bendable nose hoop. Officially licensed Playboy jewelry.
Click here to view our other Playboy nose rings.
DISCLAIMER: DO NOT PULL ON THE LOGO TO OPEN THE HOOP, HOLD ONTO THE HOOP ITSELF TO OPEN AND CLOSE. The bunny is on a 20g barbell (thin) so pulling the logo or bending back and forth the logo will cause it to pop off. 
Material: 316L steel, pvd plating
Gauge: 20g
Diameter: 5/16" (8mm)
Quantity: One piece